We all love our pets and we often consider them part of the family. Our Beautiful Beasties are included in family traditions, vacations, and everyday activities.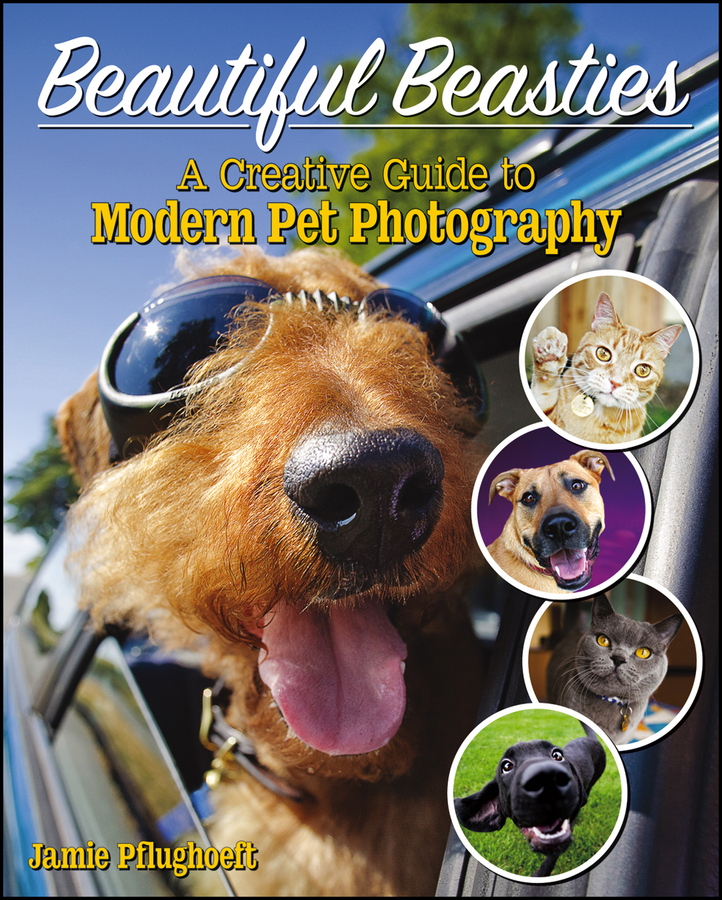 Do you find it difficult to get your pet to sit still, pose, or smile for the camera? I know I always did. I have more pictures of my cats and dog with their head turned, walking away, and jumping on me to lick my face. I'll see them in the perfect pose, run and grab the camera and as soon as they see it, chaos erupts. Oh an forget about getting the animals to all sit together.
The Beautiful Beasties book gives you the tips needed to get that perfect picture. The book tells how to capture your pets personality, selecting equipment, lighting, photo editing, and how to work with multiple animals.
One tip I learned is you can have a leash on your dog and Photo Shop it out, or getting down and dirty, get on the same level as your dog. Letting your dog walk around a bit and get his curiosity out of his system will give the dog more patience with you. Some of these tips would probably work well with children too- HA!
Many of the photography tips can be used when taking any picture. You can use lighting and lens tips with any picture!
Are you planning on sending holiday cards of your family and want to include your pets? If so, I recommend this book. You can purchase Beautiful Beasties on the Wiley website and have it in no time.
What is your biggest challenge when photographing your pets?
What would you most like to learn from this book?