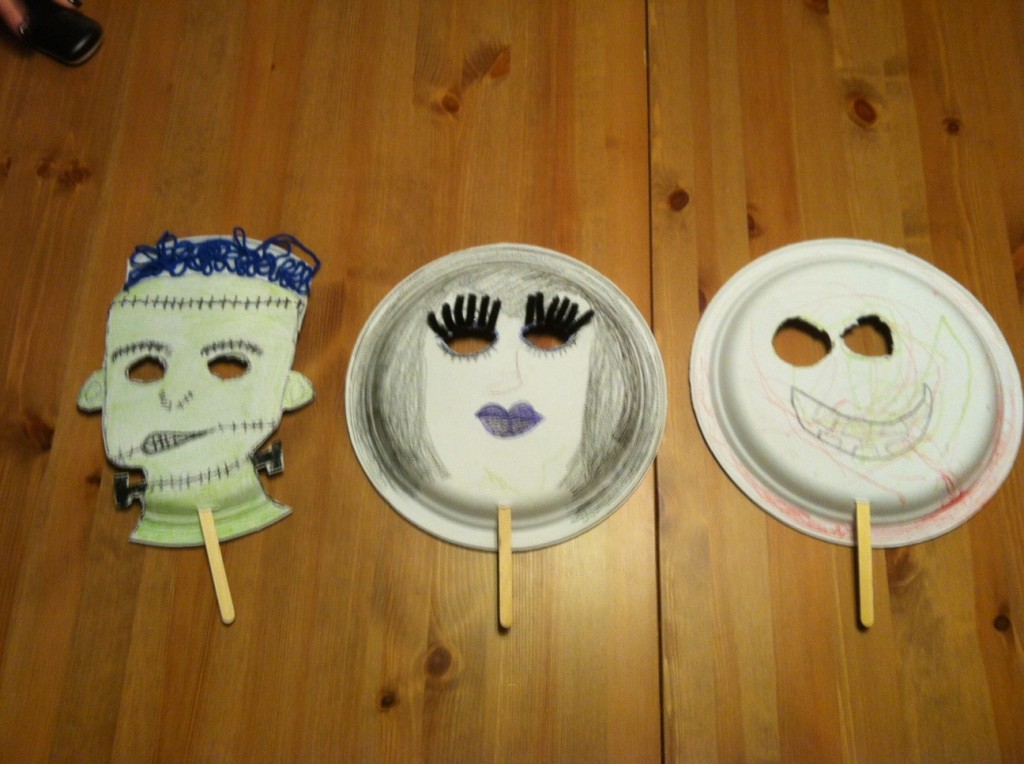 I have a 2 year old and I love football, especially the super bowl!  My dilemma: How to occupy a toddler during the big game!  The following is my plan on how to keep him entertained while still allowing me to watch the game and especially the commercials!
First you will need some supplies.  Here is a list of what I chose to use:
Paper plates
Crayons
Popsicle sticks
Colored yarn
Colored pipe cleaners
Glue sticks
Hot glue gun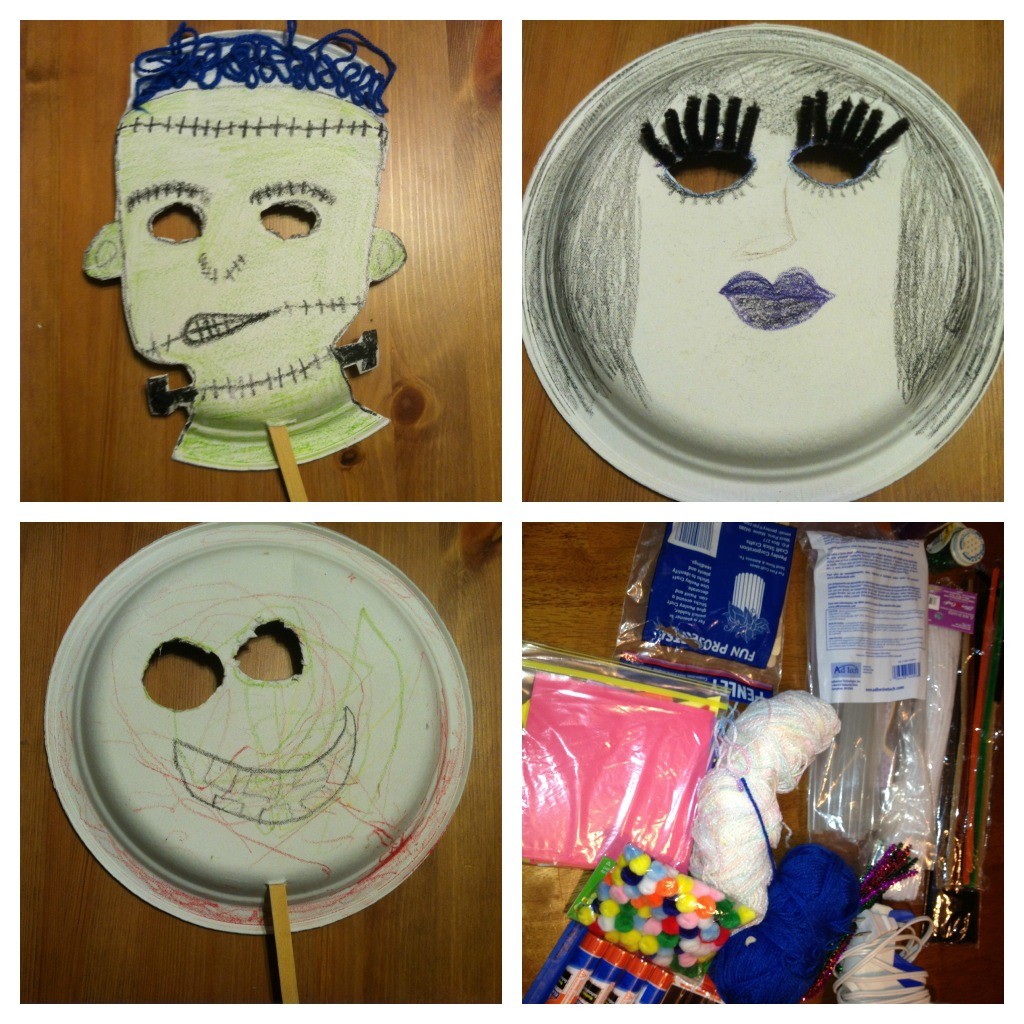 Let's get started! We are going to make masks inspired by our favorite characters in the motion picture Hotel Transylvania. I chose Frankenstein, my wife chose Mavis and my son chose the mummy! First use a black crayon to draw the outline of your monsters face, make sure you include any facial details like stitches, scars or eyebrows etc…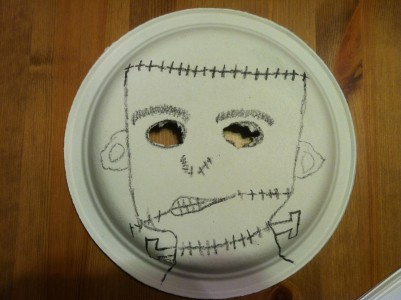 Now It is time to add hair if necessary!  I chose to make Frankenstein's hair using blue yarn. My wife chose to color Mavis' hair in and as you know the Mummy doesn't have hair.  Using a glue stick I coated the top of my plate where I wanted the hair to go then looped the yarn over and pressed slightly to bond the yarn to the plate.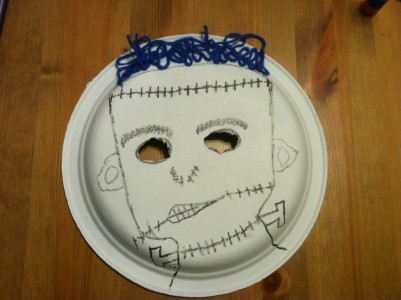 Next move on to coloring your monsters face if necessary.  For Frankenstein I chose a light green for the face and colored everything in. Mavis is a vampire so the white plate worked well as it was.  My son chose to color in the Mummy with a variety of colors. Now it is time to attach the popsicle stick handle. Simply turn the plate over and push the stick through.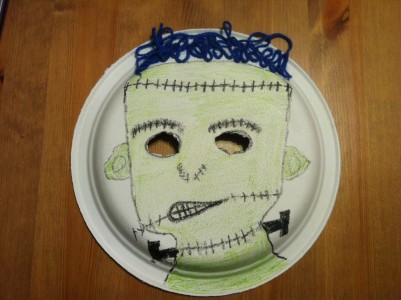 Next we need to attach the stick to the plate. I recommend a glue gun for the fast drying time, if you do not have one then you could use a glue stick although it may require reattaching after play and will take longer to dry.  Put the hot glue on the plate then press the stick into the glue and hold for about 30-45 seconds until it has adhered. Now let the glue finish cooling while you cut out the mask if you desire.  Also cut the eye holes now if you have not done so.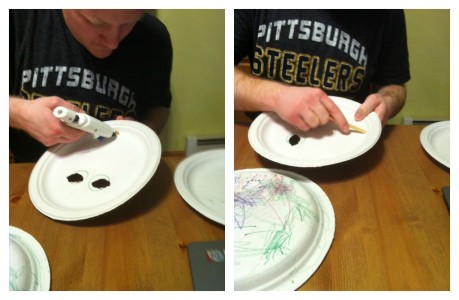 Next it's time to play!  This project is fun and easy to do with kids of all ages and it really lets them express their creativity. Take a look at our mummy, Mavis and Frankenstein all inspired by Hotel Transylvania.  Good luck making your own monster masks and I hope you all have a great time during the big game!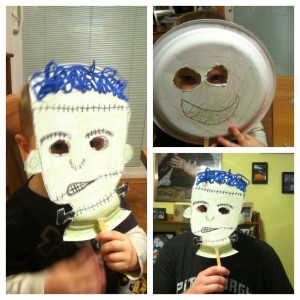 What will you be doing for Superbowl? Did you see Hotel Transylvania?
disclosure * This is a sponsored post by 5 Minutes For Mom, all opinions are my own. 
  Justin Beam

Husband and Father. I love tools, working with my hands and I'm always ready for a new project!